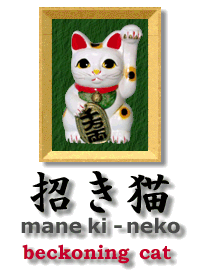 Lottery Winnings So Far This Year: $1,125.00.
I don't know how much we've spent on the lottery--less than $100? Not much. I tell ya I'm starting to become superstitious.
And --
Maneki Neko
you rock!
Does it jinx us to put it in the blog? Or are blogs too new to generate superstitions?